Independent Businesses Rule Monterey
Reject the international corporate giants and celebrate independent businesses on your next visit to Monterey. This Californian city was built on mom-and-pop operations, and many of them are still standing today. You can be sure your tourist dollars will stay in the city when you choose the following independent firms.
Stay in Top Boutique Hotels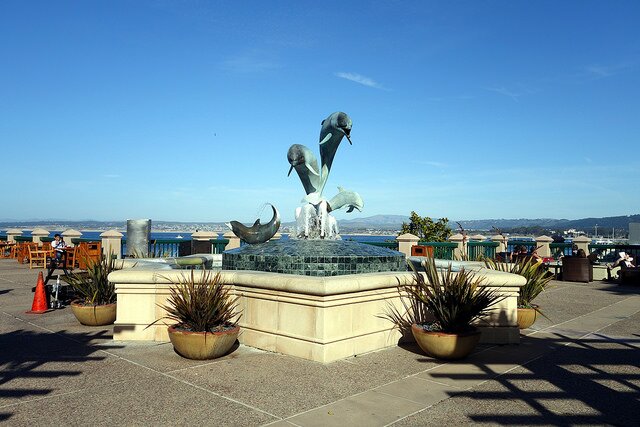 Choosing boutique hotels in Monterey over the big chains is one of the best ways travelers can support local firms. These independent establishments have personal touches and a unique charm that make them really appealing for tourists.
Take Hotel Abrego, a non-smoking hotel with custom-designed guestrooms kitted out with Italian linens and free Wi-Fi access. If you'd prefer to be closer to the water's edge, try Monterey Plaza Hotel & Spa, an opulent hotel on Cannery Row which received Forbes' prestigious Four-Star Award in 2013. Monterey is also home to the spacious Hotel Pacific, whose lavish guestrooms feature four-poster beds, separate living and dining areas, and opulent bathrooms with both showers and tubs.
Eat in Independent Restaurants
The chain restaurants scattered across the United States are dependable, but not exactly inspiring. If you're tired of eating at establishments with the same old dishes, then it's worth trying Monterey's many independent restaurants.
Restaurants in hotels generally have a bad reputation, but Crazy Horse Restaurant in the Bay Park Hotel bucks the trend. It's been voted the best salad bar for the past nine consecutive years, so vegetarians are in for a treat. That doesn't mean that carnivores are neglected though: the natural beef burgers, juicy steaks, and hearty pastas will satisfy meat eaters.
If you're in the mood for a romantic night out, try Montrio Bistro or Restaurant 1833. Montrio Bistro was once a firehouse, but today oozes cool with its focus on organic produce and sustainable seafood. Restaurant 1833 also has a rich history. Housed in the heritage site Stokes Abode, this gourmet restaurant reinvents casual dishes in seven unique dining rooms. These high-end establishments are both Fodor's Choice restaurants, recognized for providing "remarkable experiences in their price range, destination, or category."
Shop in Quirky Indie Boutiques
Look to Monterey's independent boutiques for the best souvenirs of your Californian getaway.
Art lovers flock to Carmel-by-the-Sea, which is home to the galleries and studios of more than 100 local artists. The family-owned stores are the perfect place to find apparel, wine, and gifts that are just a little bit different.
Alvarado Street in downtown Monterey also has a vibrant independent spirit. It's home to Hellam's Tobacco Shop, the longest trading cigar shop on the West Coast, custom jewelry specialists Gasper's Jewelers, and hip boutique Karma Fashion Lounge.
Even the famous Cannery Row strip has its fair share of independent retail outlets. You'll have to wade through the big national brands, but mom-and-pop operations like Rosie's Apparel & Toy Store, Sharky's Shirts, and Vajra Collection make it worth the effort.
Have we missed any of Monterey's great independent businesses? Let us know in the comments.