Get "LinkedIn" to Your School
Anybody in (or soon to be entering) the job market knows that LinkedIn is one of the best ways to connect with employers, company insiders, and network contacts. Now, the site that brought you the ability to endorse the skills of coworkers, interns, and managers is allowing you to "link in" with your school!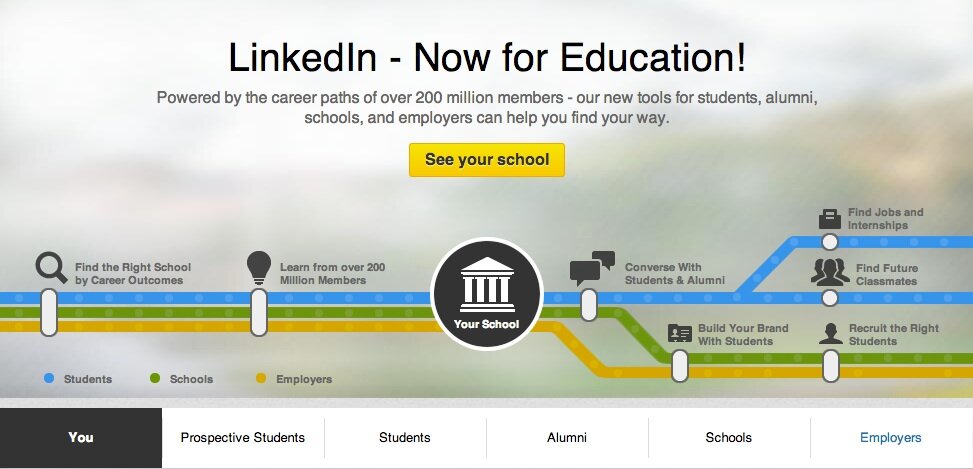 LinkedIn's new "Higher Education" center allows alumni, faculty, students, and prospective pupils to connect online. The site even compiles the current careers of alumni to create charts of where and what graduates of the school do beyond university studies!
You can connect with your alma mater on your LinkedIn profile, and here are some of the benefits of doing so:
prospective employers can check out where you studied
old classmates and professors can find you and "endorse" your skills
you can get updates from your school
you can respond to queries from potential new students
Go check out the education center on LinkedIn, and start connecting!
Brinton Parker

Brinton is a third year student at the University of California, Davis and is majoring in English, with a minor in Textiles & Clothing. Her passion (at the risk of sounding extremely cliché) is fashion, as well as writing, cooking, fitness, and movies. Pursuing a career in magazine journalism is the next check on her to-do list.