Posted
1/19/12 by CathyAnnB
in Fashion
Spring Fashion Trends and Looks


Stay Ahead of the Game
Spring 2012 is here, new styles have entered designer retail stores, and it is time to know what is in and what you should keep your eye out for. Here are trendy college spring semester looks, and how to get them for less.
Here are 6 Trendy Spring Semester Looks You Need to Know
There are two decades to keep in mind when out bargain hunting. The 1970s jumpsuit made its way into Christian Dior's spring Cruise collection. The 1920s is the other inspiration for many designs this spring. Drop waist dresses were the biggest 1920s trend on the runway. Céline's collection has a clear 1920s feel with a modern twist. Boyish fit trousers and blazers round out the 1920s trend.
There are two color palettes that you should be on the look out for when shopping for your personal spring collection, bold colors (more specifically orange) in geometric designs and neutrals. The neutral trend is continuing with nude colored shoes and beige pieces. You can't go wrong piecing these two color palettes together. An easy look to put together is a bold colored dress with a geometric pattern with a pair of beige pumps, a subtle approach to this look can be found in Calvin Klein's spring collection.
This spring is about being bold. Bold prints took over the runway in New York's fashion week. The feather trend is continuing but it is no longer a hair accessory, it is the new print for flowy shirts, dresses and jumpsuits. Also don't get tired of all the flower patterns either. Flowers are here to stay for another season. They are bolder and brighter and the center of attention in many collections such as Jason Wu and J. Crew.
So Lets Review,
When out shopping for your personal spring style remember to grab items that incorporate:
The 1970s and 1920s
Bold colors in geometric designs
Orange
Neutrals
Feathers (keep them out of your hair)
Flowers
Now for most college students, myself included, we can't just buy off of the runway. So to help out that average college kid, here are some affordable items that follow the spring trends:
How to Cheats to Designer Trends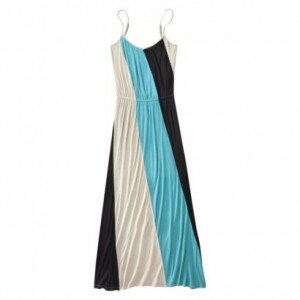 A maxi dress with a geometric striped pattern from Target.com for $25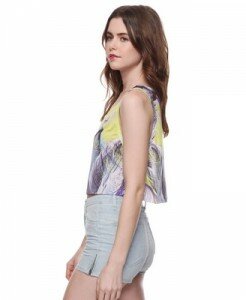 A crop feather patterned tank from Forever21.com for $14.90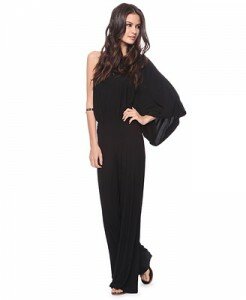 Check out this one-shouldered jumpsuit to capture the 1970s trend for $24.80 at Forever21.com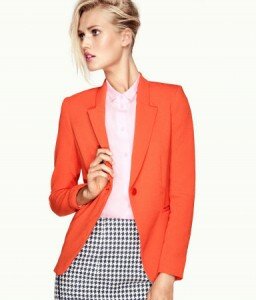 Here is a blazer that can be worn as dressy or casual in bold orange at hm.com for $59.95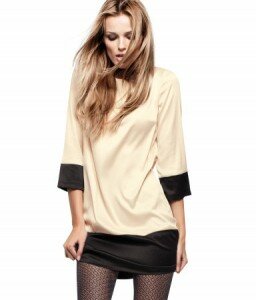 A floral print short dress that is great for a casual spring day and paired with heels for a night out at hm.com for $19.95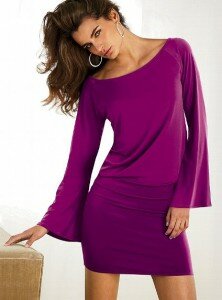 For the 1920s style try this modern drop waist dressfrom Victoriassecret.com on sale for $39.99