The Best "Pins" for Fall
Pinterest is an amazing resource for getting crafty. So amazing, in fact, that it can ruin your life by distracting you from all responsibilities! That's why we did the procrastinating for you, and sought out the five best pins for this season.
1. Cool Pumpkins Without the Mess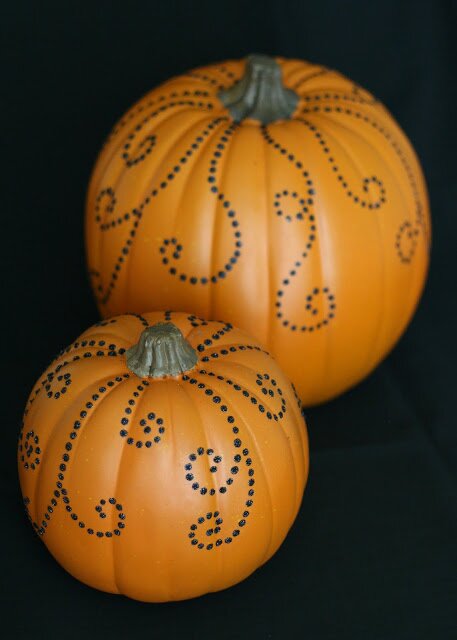 You can decorate your dorm or apartment with pumpkins this season, without having to buy a carving kit. For this tutorial by Glorious Treats, all you need is glue and glitter!
2. Autumn Garland That You Can DIY for Free

This hanging decor is made of string and paint chips, which you can pick up for free at any home improvement store. Check out the tutorial on Ten June.
3. Cider for Your Halloween Bash

This yummy apple cider is spiked with rum, making for the perfect cocktail for your costume party! The recipe can be found on Everyday Occasions.
4. Spooky Nail Art

This nail tutorial, found on Pinterest, walks you through the steps to creating a creepy Jack Skellington manicure.
5. Microwave "Apple Pies"

These stuffed apples are perfect for any student, because they can be made using a microwave. Full details over at Good Housekeeping teach how to prepare this yummy fall snack.
Have any favorite fall pins on your Pinterest boards? Link them in the comments below!