These are all my personal style choices. I mix a lot of different styles, and have 2-3 distinct looks. One is my Justin Timberlake-inspired look, another is very GQ Mag inspired, and the 3rd is Gatsby/Frat inspired. So here are the top 5 items you'll need to dress like me.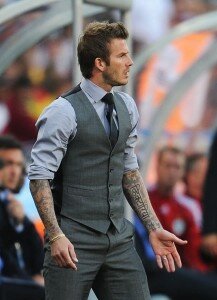 1. Gray Vest
The vest is the cornerstone if the 50's inspired Justin Timberlake/Roger Sterling look. Black vests are nice, but gray ones go with literally EVERYTHING. Vests go well over either a solid color button up or #2 on this list, preferably with tie loosened matching the shirt. The vest is also a great summer look over a v-neck t-shirt. NEVER wear a vest with shorts. It's stupid. All jeans and dress pants go well though.
2. Gingham Shirt
This shirt on Zac Efron is perfect. Blue is my favorite color to wear because I look damn good in it. Gingham goes with everything. Tuck it into shorts for the frat look, or wear a vest over it with a solid or slightly striped tie (know how to match your patterns) for the GQ look.
3. White Jeans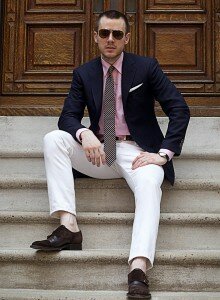 Well-fitting white jeans go great with a polo, gingham shirt, or a v-neck. Make sure to mix bright colors with the white shirt, and brown belts offset the white well.
4. Striped Skinny Ties
I actually own the tie in this picture. It's striped, but subtle. Black goes with everything but dark blue. This tie works best with a purple gingham shirt under a vest. You can never have too many striped skinny ties.
5. Well-fitting polo shirt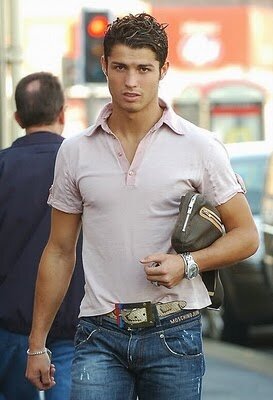 I love Cristiano Ronaldo's style because all of his polos fit well to accentuate his arms. He looks jacked in polos and pulls off a look that either says "golf" or "I'm about to bang your girlfriend." Or better yet, "I'm about to bang your girlfriend on the 18th green after I shoot a 64"